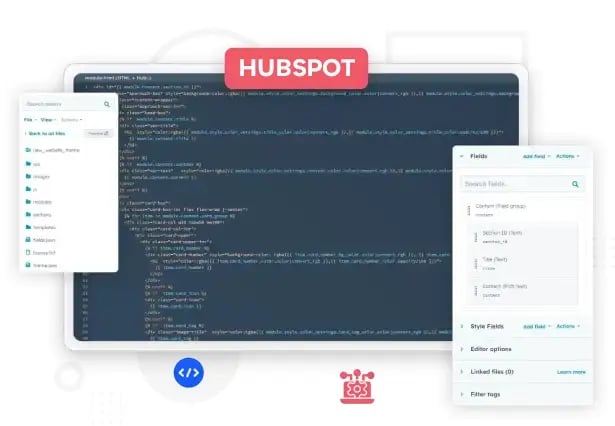 Hubspot Development
Build your website with Hubspot.
We help you keep your fly wheel moving
At Hub Resolution, we serve with a one-stop solution.
Highly skilled and Certified HubSpot CMS developers
Scalable and flexible solution
On-time delivery
Time saving
Affordable price
Your personal customer success manager
Hubspot Development Services
Not just a website, but we deliver a complete brand experience for your website visitors regardless of the device, browser, search engine they use.
Website Development
We makes website that enable you to grow in the assiduity and take your online business to a new position.
Landing page
The most important part of your website are your Landing page, we help you get the best out of it.
Email template
We build captivating and customized email templates that fits your business right.
Blog Development
We build blogs to create a personality for your company and makes business more credible.
Hubspot LMS
Set your Hubspot LMS to create consistent learning environments through centralized content.
Quote template
We set up Quote template pulling data from HubSpot CRM to generate a sales quote with one click.
HuBL Modules
We build modules which are cohesive, customizable, connected, and easy to adopt.
Dynamic HubDB
Our developers build pages to simplifies the work of content editors on your business.
Hubspot Calculator
We help you with the widgets that offer personalized solutions to users.
How Do We Create Your HubSpot Website?
Each and every step in important in the process, we understand it's value.
Define

Plan

Design

Develop

Launch
Step-1
Define your website's goals
We build a creative brief outlining the website's goals. Understanding the business and taking consideration how we can bring the best output.
Step-2
Plan a strategy
Planning involves taking all of the information gathered in the first step and putting it into the cycle that the entire process will follow for your website.
Step-3
Designing the website
With all planning from the previous steps we design eye catch and interactive design for your website.
Step-4
Development
Highly flexible, easy to navigate and responsive website is build for your business.
Step-5
Launch the website
After development and testing the website it's Launch and ready to use for your target market.
Our Developers are Hubspot Certified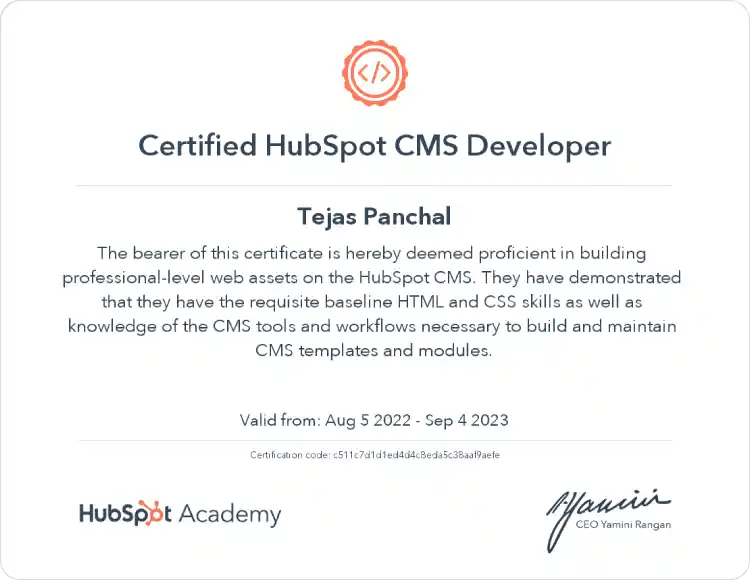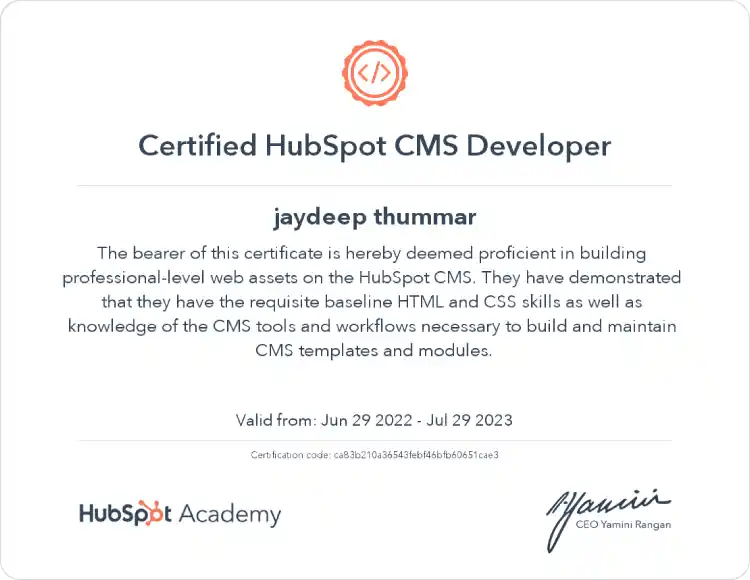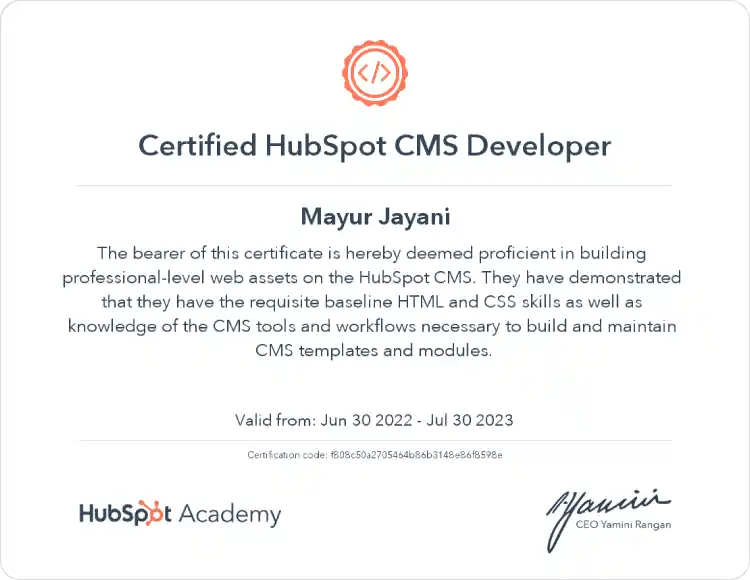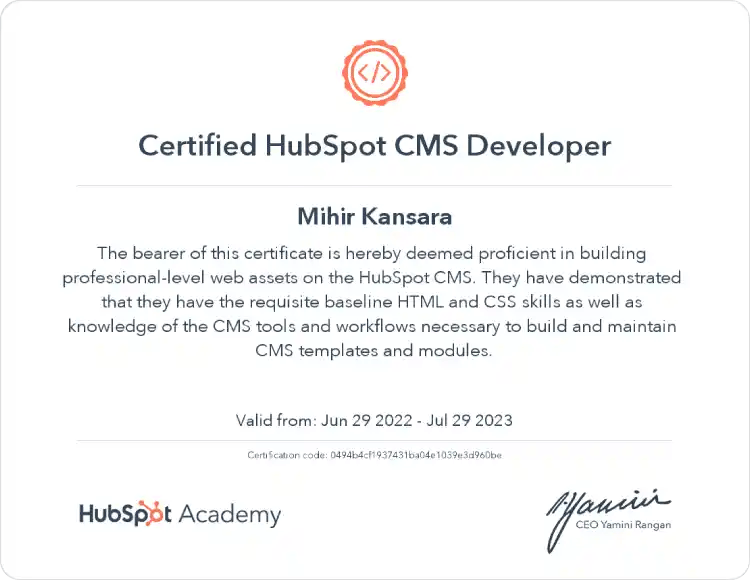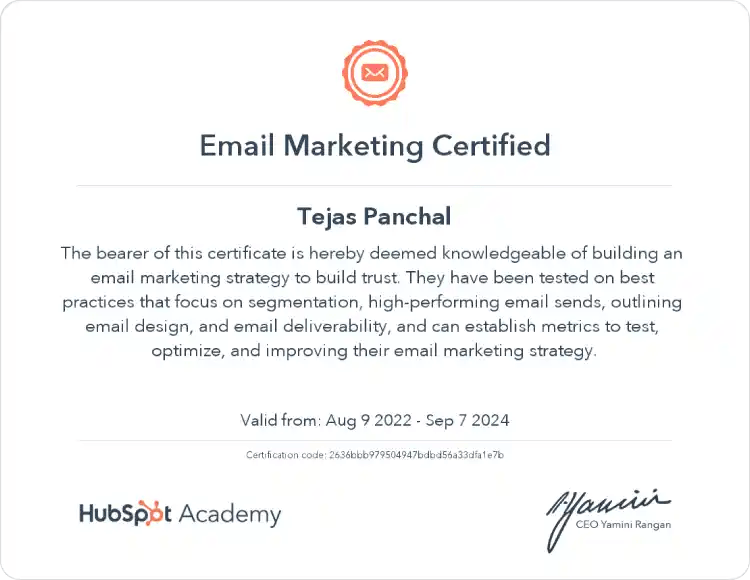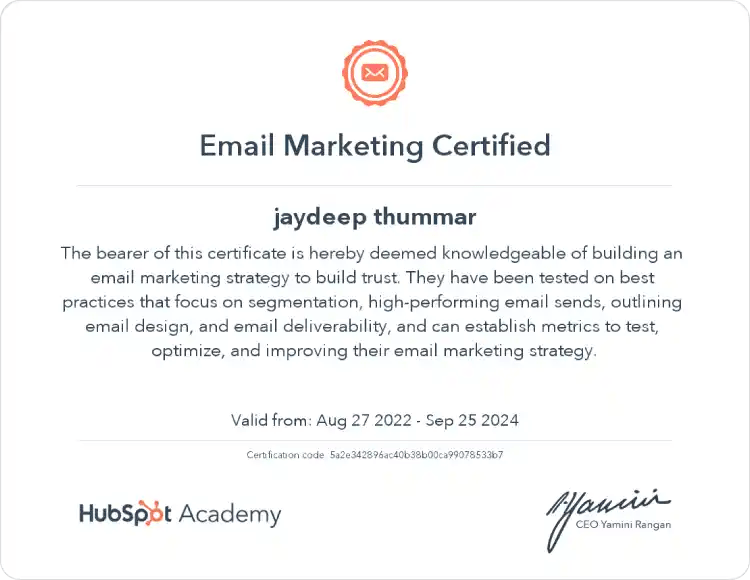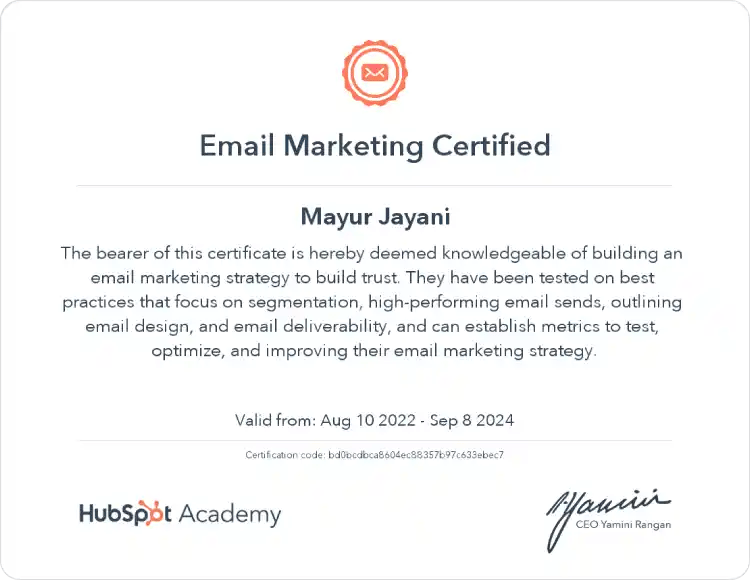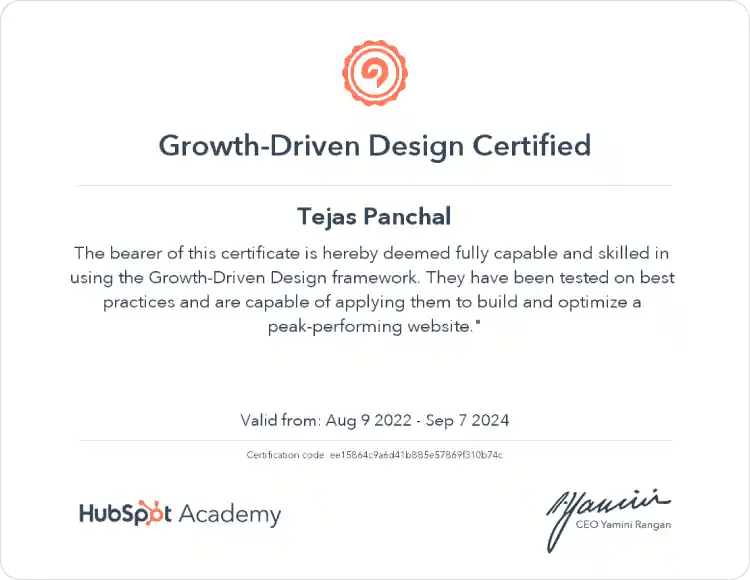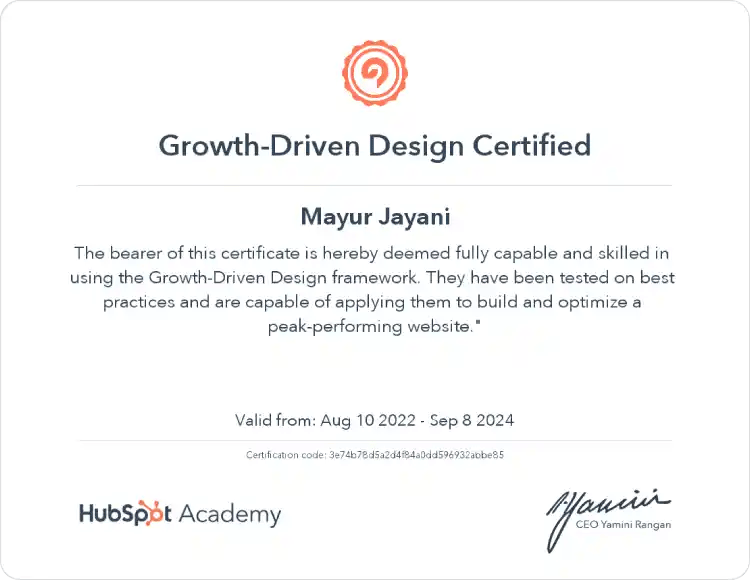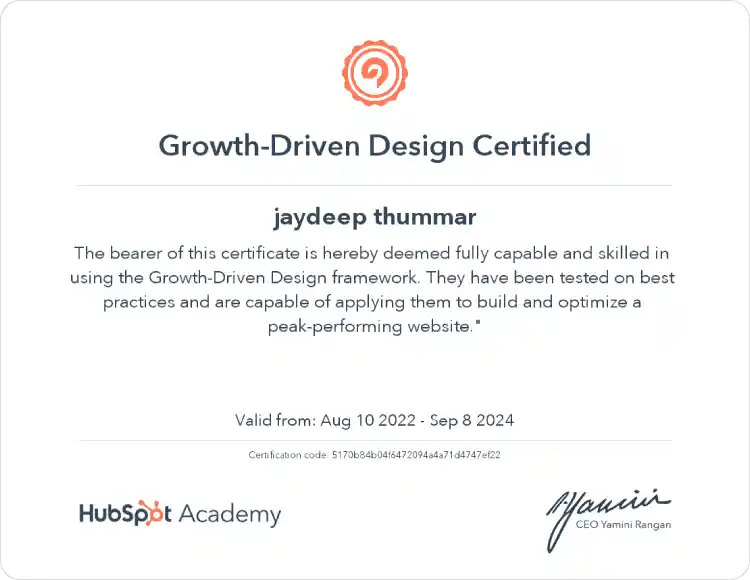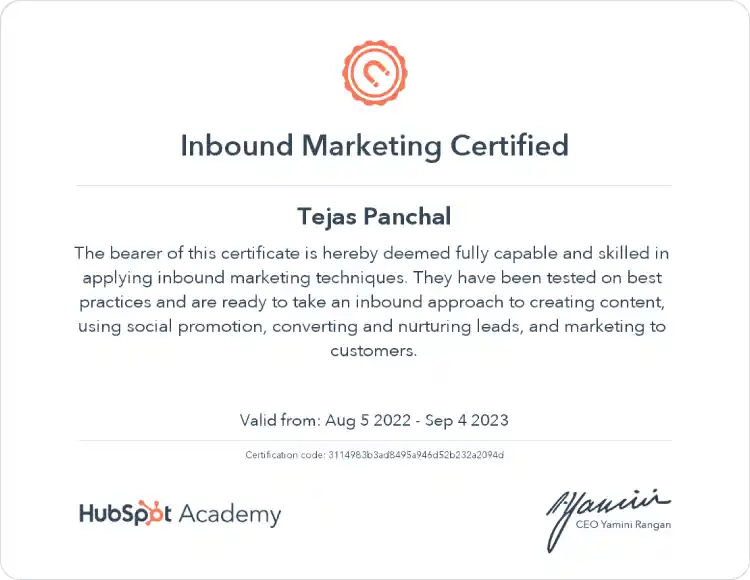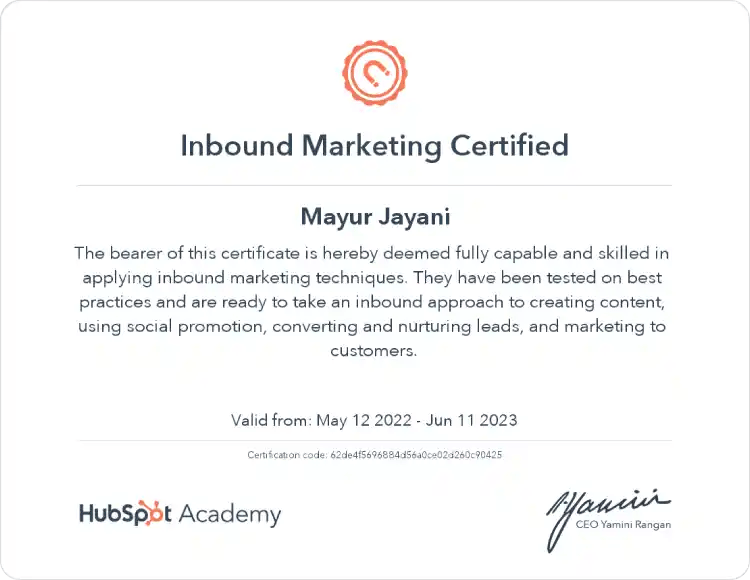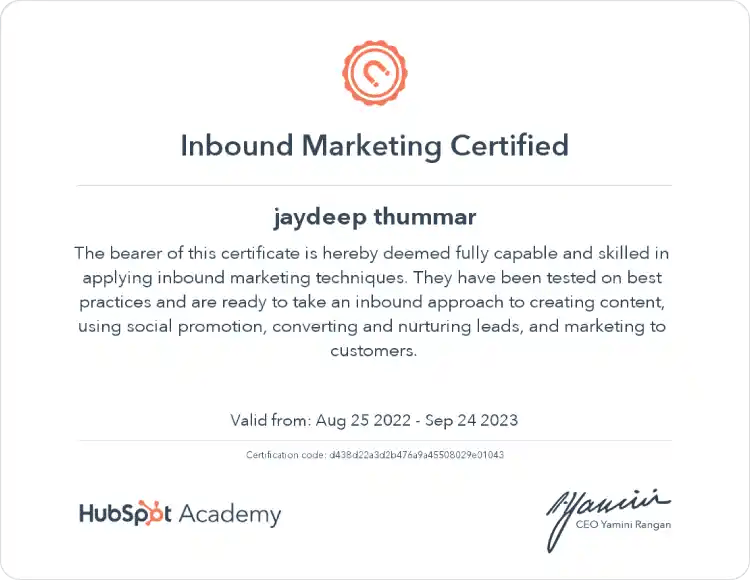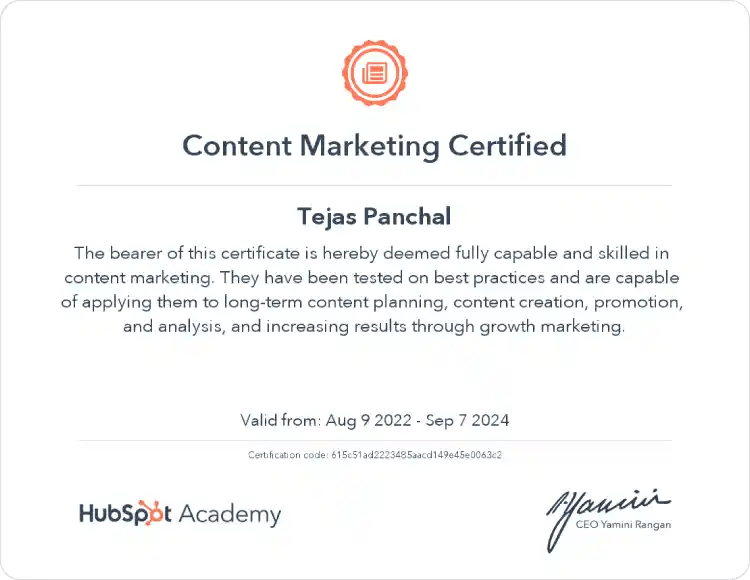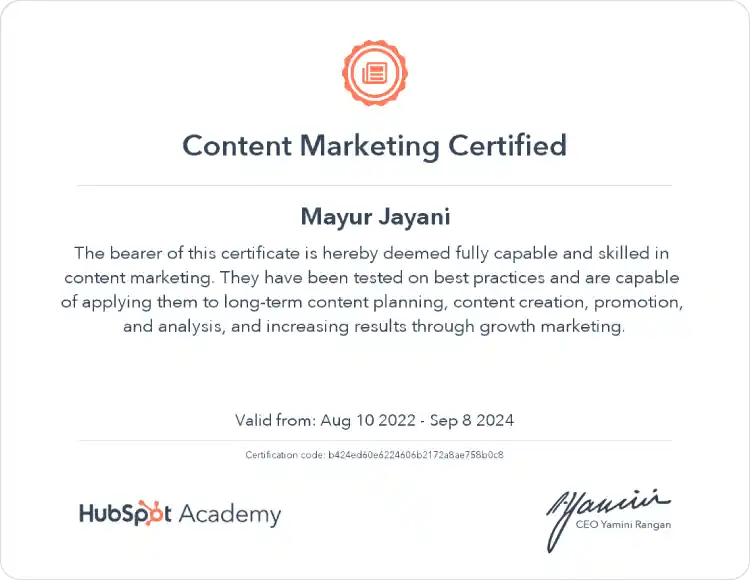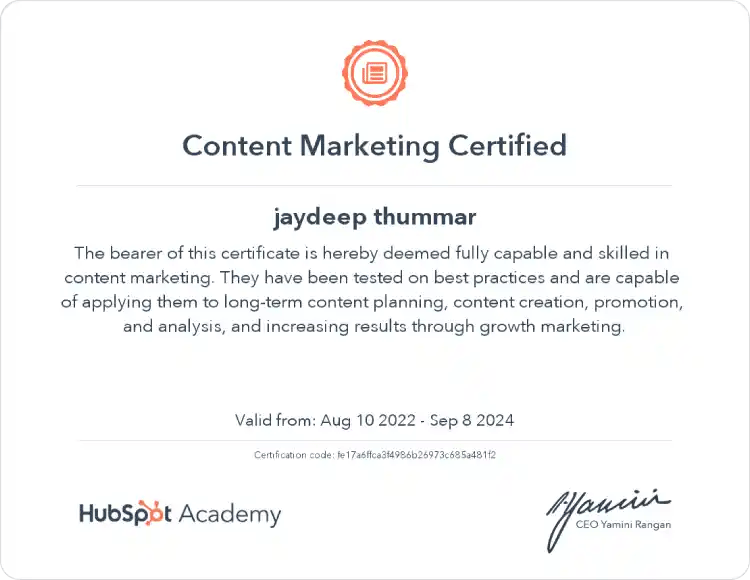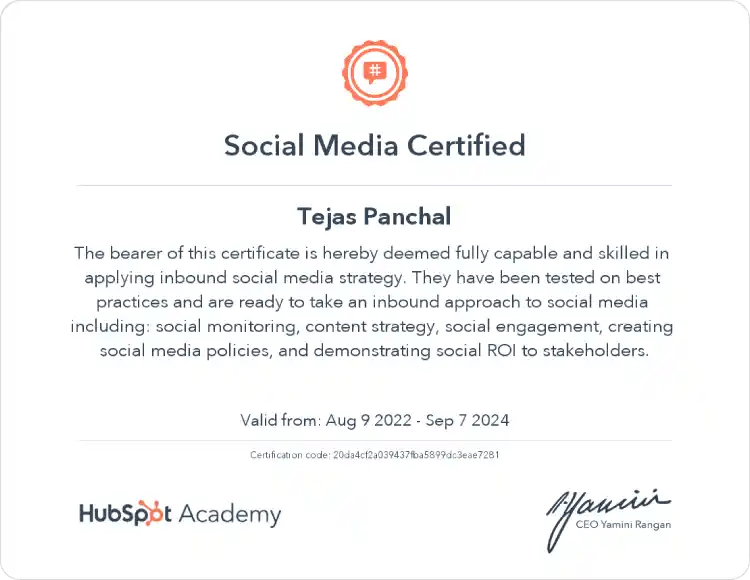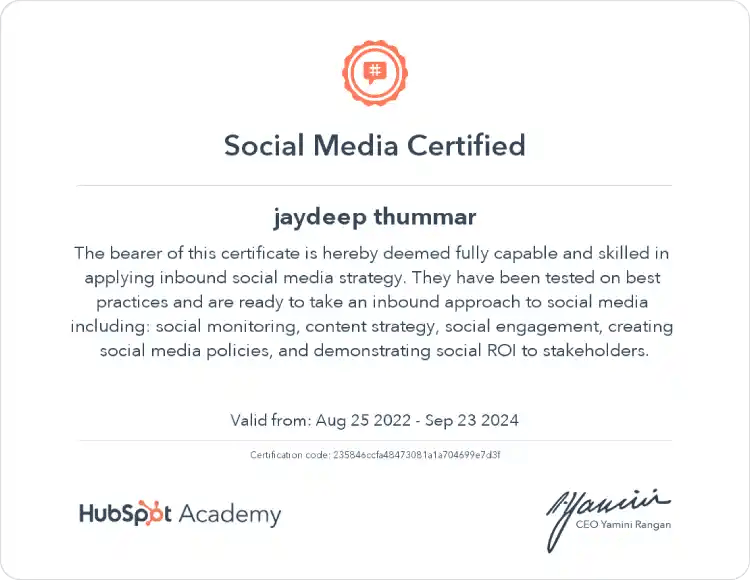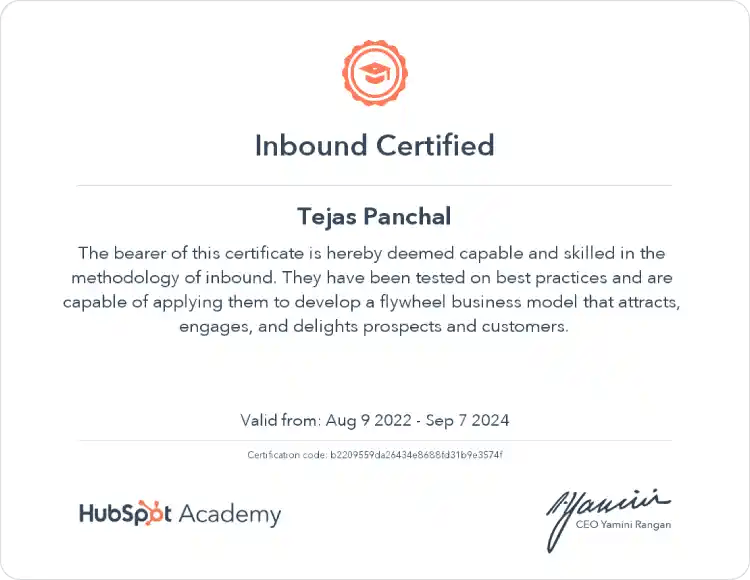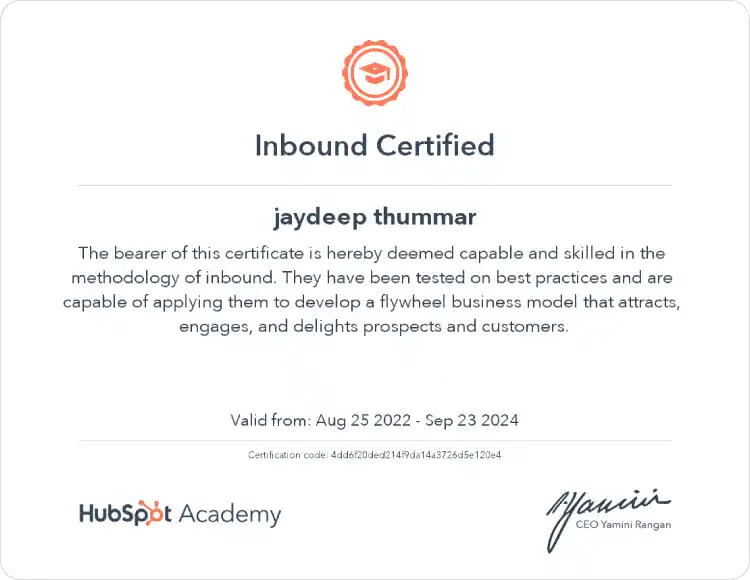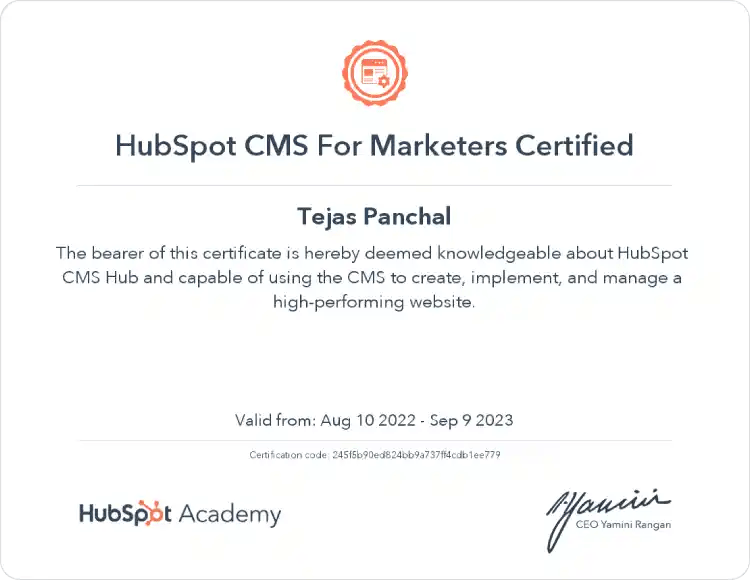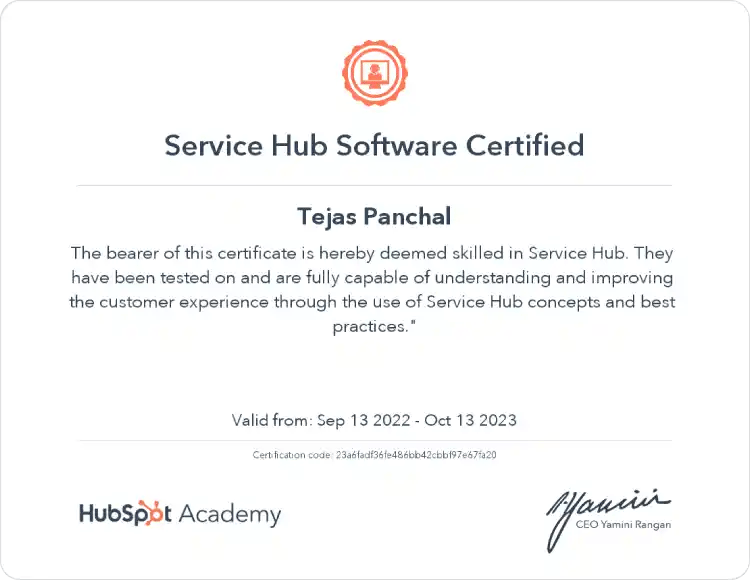 Don't miss out on this opportunity to improve your online presence. Our team of experts is ready to help you achieve your goals. Click the button to schedule your free consultation today!